Holiday seasons, whether they be Christmas or otherwise, tend to be times when movie makers schedule the release of their new films. It makes sense – families usually have more unstructured time, are eager to find things to amuse the children or teens and may even have more spending money. At our house several family members have been counting down months, then weeks and now days, until the release of certain films. Going to the movies can be fun and extremely rewarding, but it can also be expensive, and as parents it can involve potential risks. Compared to a DVD and home viewing – where a film can be paused mid scene to allow for some explanation, fast forwarded if something unexpected and inappropriate appears, or even have the volume turned down to minimise the impact of a scary scene – movie watching in a theatre does not allow for such tactics. It can end up being an expensive experiment with potentially harmful content.
So how can parents minimise concern when children are eager to attend a newly released movie?
1) Do your homework. 
Pay attention to the build up of momentum for a film your children are keen to see. How is it being advertised? Who is the anticipated market? Does that market match your children? Who else is interested in this film? Why are your children keen to see it? (Is it just because everyone else is going to see it? And why?)
Learn as much as you can about a film, especially one you don't know much about. One helpful resource I use is the Focus On The Family PluggedIn reviews. Admittedly they reveal LOTS of spoilers, but they are also thorough in giving parents the 'heads-up' as to a film's content, particularly in areas of concern such as language, philosophy, violence etc
2) Read the book.
If a movie is based on a book it might be worth reading the book to get the heads up to any potential content before it screens. My family did this with the Hunger Games Trilogy. I don't think we would have watched the films if we had not read the books and understood their driving concept first. The other benefit of this tactic is that it promotes discussion, not just about film about issues, but also literacy, family values and culture.
3) Consider the ages, stages AND personalities of your children. 
Some children handle visual and auditory experiences differently to others. In a movie there is no escaping what you see, or the volume of music (which can be emotionally powerful). One of my children is exceptionally sensitive to music and can be reduced to tears by particular types. Another child feels empathy very deeply, even for fictional characters. Although one child may be fine to attend the cinema to view a film, another may be better suited to waiting for the DVD release where these issues can be better contained. This is a strategy we often use.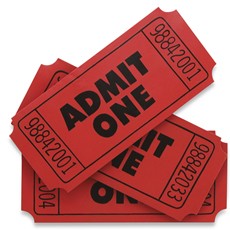 If you're still not sure and feeling comfortable about taking children to see a particular film, maybe consider watching it on your own first. Sometimes a film will contain content you are not 100% comfortable with, but you still feel your children can watch it. This is okay too. Remember, anytime we bump into popular culture it gives us an opportunity to talk about how Jesus challenges the culture of the world. In fact, sometimes I think the parenting decisions around anticipated movies should not be whether or not to see a film, but how to support the viewing of it so our children grow up being critical appraisers of the culture around them, rather than absorbers of it.
I'd love to hear your thoughts on the issue.